Stabilizer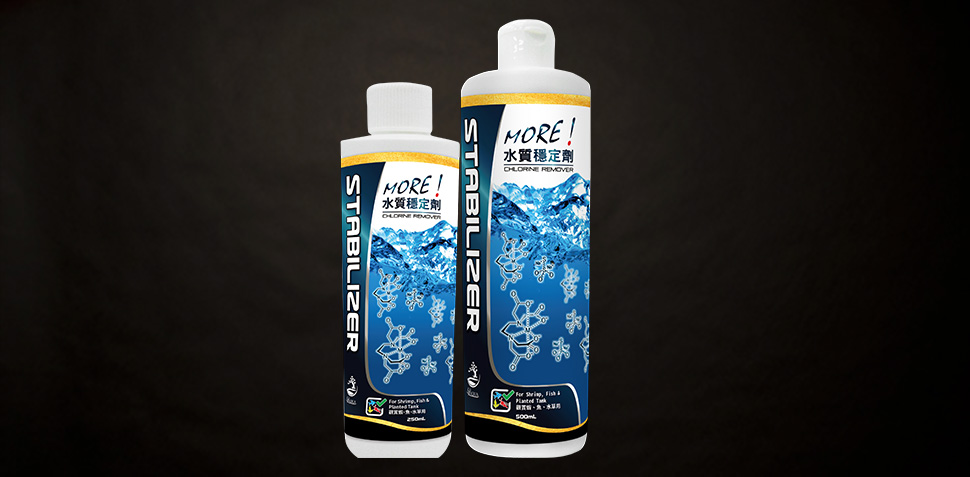 Chlorine Remover
All-in-one Stabilizer with strong dose that can easily remove Chlorine, Chloramine and heavy metals from water.
Instructions
All-in-one Stabilizer is a requisite product for new tank setup and water quality maintenance.
It can easily remove Chlorine (Cl2) and Chloramine (NH2Cl) in water, transforming Chlorine to Sodium Chloride (NaCl) and break the construction of Chloramine.
Usage
1. You can add stabilizer into water directly when starting a new aquarium or changing water.


2. Add 10ml per 100 liters of water; double the dosage in high chlorine or chloramine levels situation.


3. Quintuple the dosage in high nitrite and nitrate levels situation.


4. Compatible with freshwater and saltwater.


Volume:
250mL, 500mL, 1000mL, 2000mL, 4000mL