Aqua Guard Mineral+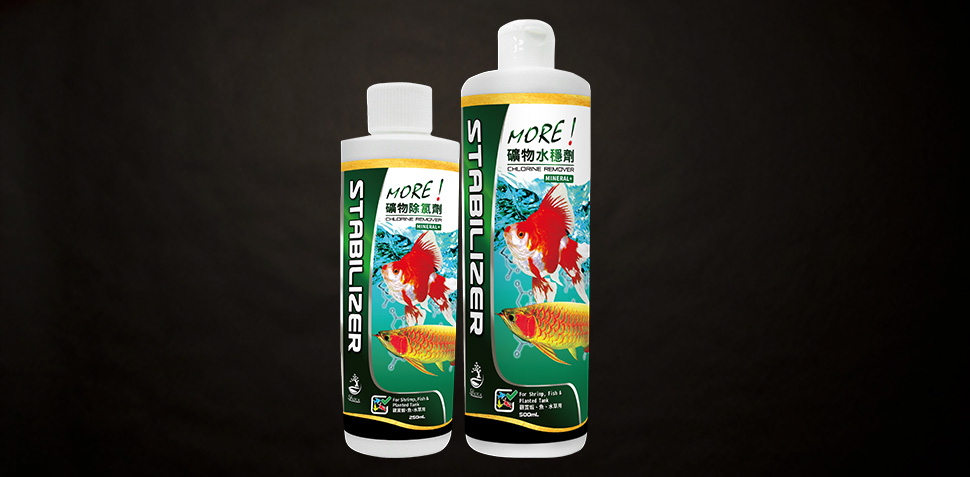 Chlorine Remover
Enhanced edition of Aqua Guard, can easily remove toxic substance and provide minerals.
Instructions
This product is a multifunctional mineral stabilizer, which can easily reduce the stress levels in your animals by removing chlorine (Cl2), chloramine (NH2Cl) and heavy metals from water.
It also lowers the ammonia (NH3), nitrite (NO2) and nitrate (NO3) levels and builds stable environment.
MORE Mineral Stabilizer also provides minerals to fresh shrimp and fish. The minerals can enhance color, improve breeding and survival rate.
Usage
1. You can add stabilizer into water directly when starting a new aquarium or changing water.


2. Add 10ml per 100 liters of water; double the dosage in high chlorine or chloramine levels situation.


3. Quintuple the dosage in high nitrite and nitrate levels situation.


Volume:
250mL, 500mL, 1000mL, 2000mL, 4000mL