SQH Heater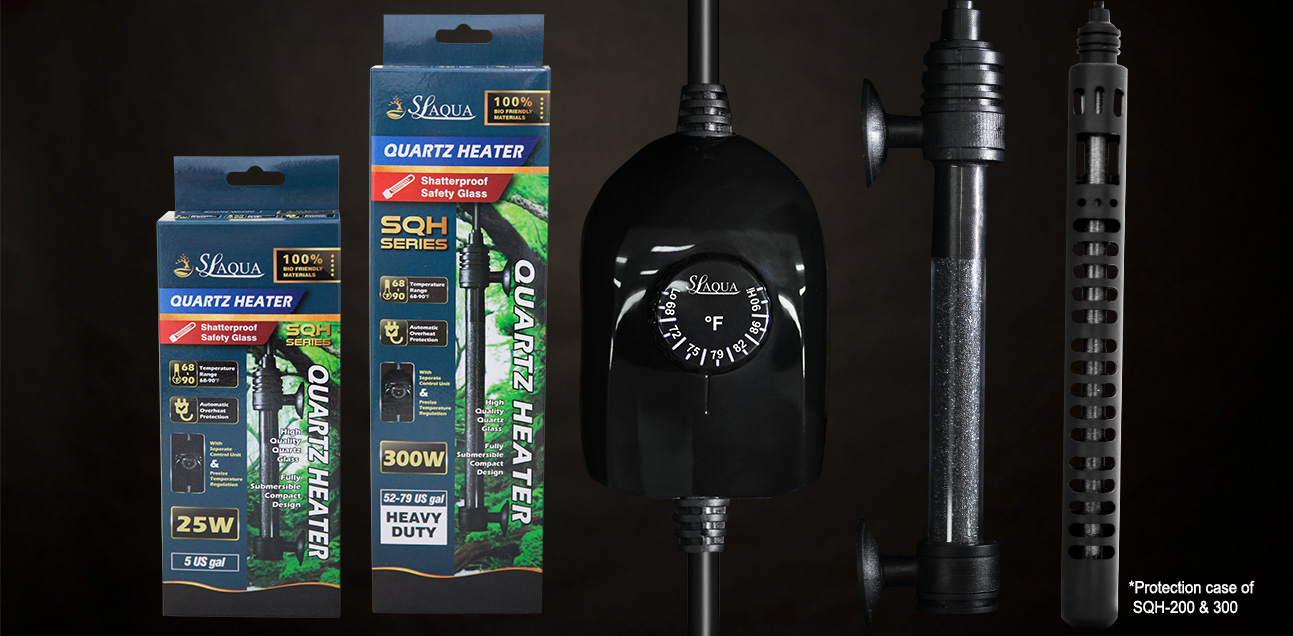 Designed & Made in Taiwan
Safe & reliable aquarium heater.
Instructions
SQH quartz heater applies to salt water and fresh water, easy to install and use. It provides a constant warm environment for your aquatics to stay healthy. The fully-submersible heater within high quality shatter proof quartz glass can ensure safe operation and help maintain stable water temperature. Electronic thermostat with heating safety control chip for precise temperature range between 20°C and 32°C (64°F - 93°F).

*The picture shows US standard controller.
*Only SQH-200 & SQH-300 have protection case.
Tank Capacity
SQH-25 (25W): Under 20L (5 US gal)
SQH-50 (50W): 20-40L (5-10 US gal)
SQH-100 (100W): 40-100L (10-25 US gal)
SQH-200 (200W): 100-200L (25-52 US gal)
SQH-300 (300W): 200-300L (52-79 US gal)